Well that was nice while it lasted...
Over the past fortnight I was 'employed' at Seren, in Bridgend. And it was really good fun. I got to read many things that weren't published yet, and some that will never be (due to my opinions) and I enjoyed that power.
I proof-read Owen Sheers', 'The Gospel of Us' - and that's the novel version of that thing he did with Micheal Sheen...that's this man: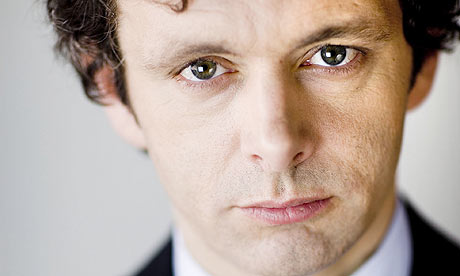 ...last year during Easter time. He was Jesus or something, in Port Talbot or something, but that didn't come across in the book, honest (Hi Tag - you should read this, it's full of real world magic).
And I got to actually format and 'proof' a book all by myself (well practically) which was a collection of poems by Keidrych Rhys:
...yeah, I don't know who he is either, but he does some good poetry - only some mind, he does go a bit loopy towards the end of the book during the 'Unpublished' poetry section, and I can see why.

And I was told by my boss, the Publisher, that he had a meeting with one of the local Authors and my father's name was mentioned - which is very strange. I still don't know who the author was.
During my last week there, there was also another work experience person (we were called Interns, which in itself is very cool...I mean professional) who was called Alex, he was doing English Literature in Cardiff and did this in his reading week
(ah reading week, I remember you). I felt like a kind of mentor to him, as I walked him to the Train Station most evenings, and he was talking about everything I worried about in my first week (I'd only been there a week, and listen to how high-and-mighty I sound).
So that was that, and now I'm trying to relax after a busy weekend of Rugby, Booze, and 18-Year-Olds not knowing how much they can drink. And how am I relaxing I hear you say...
(No Tag, not like that...)
Where in actual fact I look something more like myself, though just as kickass I assure you (Tag stop laughing, Cherrybelly slap him for laughing...oi! Both of you stop laughing) - the nose is almost perfect...
Carpe diem, until next time bloggers..
.